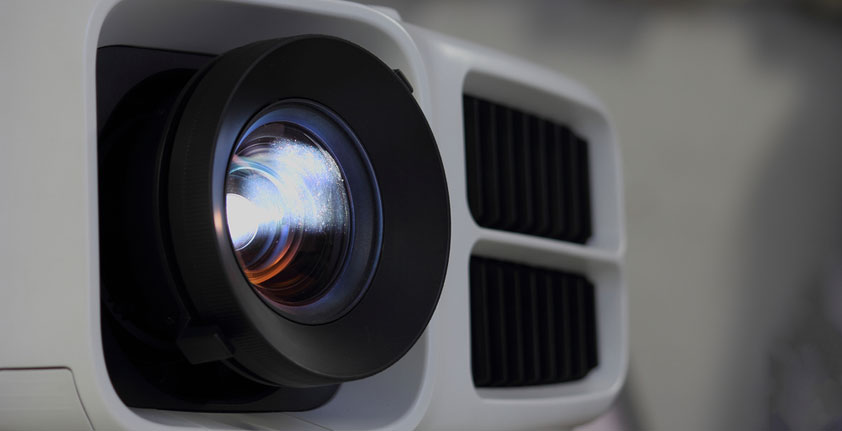 The use of video commercially, residentially and educationally has evolved past viewing one feed on one device. Sound Decision AV can help you decide what the right type of video is for your location and install for you a user smart and localized control center for all of your video needs.
Distributed Video
Creating different experiences in different areas of your home or office is something that you can do with ease using distributed video. Video sources such as media streamers like Roku, Apple TV and more along with service providers such as DirecTV or Cable can be centrally located in an equipment rack, then "piped out" to various TVs or Projectors playing the same or different content at the same time.
Think of a Sports Bar with 25 TVs . You would not need 25 DiredcTV boxes. Instead, 5 boxes can send channels to any or all TVs in any combination. A companion control system such as Crestron allows the user to make changes on the fly. Commercial locations such as restaurants or multipurpose office spaces can benefit from this ability to direct different video feeds from one system to multiple different screens within the same area.
Projector Installation
Put the finishing touch on your home theater or presentation space by installing a projector. Movie projection allows you to maximize your viewing experience with a large enough screen to make you feel like you are at the premier. Classrooms can also benefit from using projectors to deliver a large interactive learning experience. Projectors can be installed outdoors in a seamless way so that you can have your favorite sports game playing while you host the perfect pool party.
Now , with the normalization of ambient light rejecting screens such as Screen Innovations, projection can have contrast and more vivid images with the lights in the room on.
Video Conferencing
Connecting with business partners for meetings or team collaborations is easy and fast with video conferencing. Setting up conference rooms with an integrated video system can allow for single or multiple screens to broadcast your live conference and real time meeting. Cloud based services such as Zoom, Skype for Business, Microsoft Teams, and are more cost effective. Sound devices enhances the cloud based experience through automation, betters cameras, mics and speakers.
Digital Signage
Digital signage allows for an interactive experience for customers to navigate their way through your business and services. Digital signage can be changed easily and frequently and your business is not required to stay with a certain image simple because the sign has already been printed. Allow your signage and message to evolve as often as your creativity is peaked.
Multi Touch – Digital Whiteboards
Multi-touch digital whiteboards have provided the educational community with an extremely useful and insightful way to education their students. Teachers have the ability to move between topics and pull up answers to unforeseen questions. Multi-touch whiteboards are also beneficial for presentations and have taken the power away from the red laser pointer and given it back to the presenter.
Interactive Exhibits
Allowing visitors to create their own experience with an interactive exhibit in a museum, park or zoo gives each person the ability to tailor their visit to their liking. Video touch screens can serve to guide visitors through the exhibit or provide additional information about attractions.
All hands spaces
Creating an all hands space where your team members can work together to collaborate and brain storm on ideas and projects can increase productivity and save valuable time. Equipping your space with video conferencing technology and interactive white boards can allow for members to create and share ideas all from one space intraoffice or interoffice to your many office locations.
How do I get started?
The Installation Process can vary greatly from client to client, but while some can be more time consuming than others, they are all equally as challenging. Let Sound Decision package it all together and provide you with an outlined audio installation plan that provides you an affordable solution that fits your current and future needs.