If you want a place that you can go to when you get home after a long day at work, doing everything for everybody who never appreciates a single gesture, then you need a man cave. Yeah, it is a place that you can go where no one is welcome, unless they have your permission. You need a place where you can watch the latest movie or blast the music without interfering with anyone else in the house. You need a man cave audio visual that will put you in the moment. When you are ready for this hideaway from the rest of the world, you need to hire a professional who specializes in man cave audio visual installation.
For the best in movie watching experience, you need to set up the best home theater system that will offer surround sound. You want to feel the jets flying over your head in your favorite combat movie. For that experience you will need a home theater installation that is professionally installed without any wires showing. You want to make sure that your room is professionally designed so that no one can see any flaws, not that wiring is a flaw but it can be annoying when your friends come over and trip over them.
Los Angeles home theater installation is available in your area and will assist you with all your installation needs. When you have an idea of what you want, simply contract a professional to install your systems so they are professional and completely hidden in order to get that real theater affect. When you are ready to show off your man cave, simply invite everyone over and begin enjoying the admiration your friends have that you have the cave that they have dreamt about.
If you haven't considered it yet, the audio visual installation in Los Angeles is going to be your best way to get the real audio sound that you only hear from professional installation and equipment. You can get a name brand at a local superstore but it won't sound near as good than if you had a professional install with the latest and greatest equipment. When you must have the best sound in your cave, it's only logical that you have a professional come in and install it for you.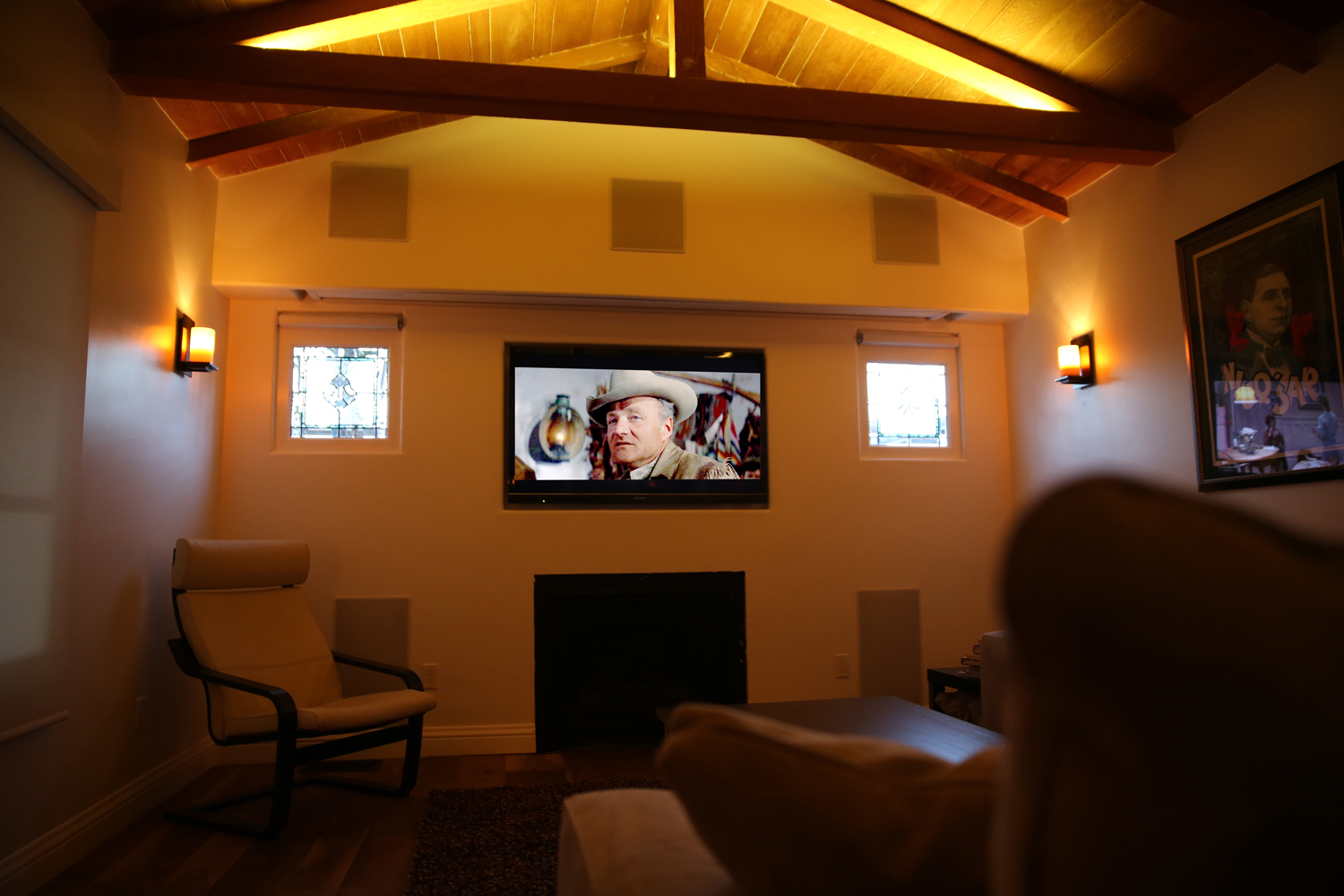 Lighting in your man cave is going to play a big role in setting the mood. Solid lighting in front of your television screen can maximize the theater affect. Color changing studio lights in the back will enhance the musical aspect of your man cave. You will be able to adjust the lighting as you see fit and if your music is wired professionally, they can blink and move with the beat on your system.
Not only is this interesting but you can enjoy hours of uninterrupted fun in your own special den. Team it up with artificial turf or an interesting décor and you have the perfect place to unwind and call your own. No matter how you decide to decorate your man cave, it's important that you have the right visual and sound throughout the man cave in order to balance, provide the ultimate listening for yourself and anyone in your cave and to make it the best getaway reserved only for you.